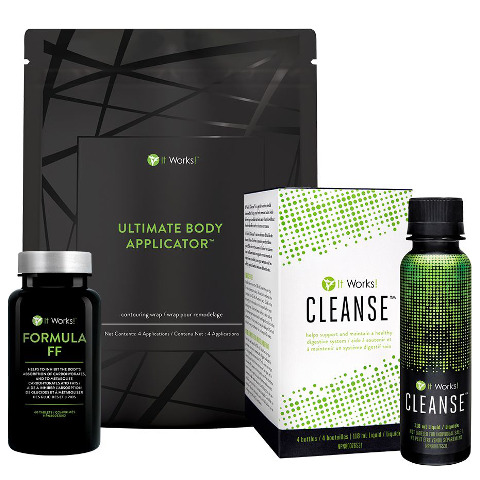 Target Trio
It Works! Ultimate Makeover Kits
It Works! Target Trio is designed to help achieve your trim and slim goals in your belly area from the inside out and outside in! Using three of the best-selling It Works! products together, you won't be able to keep the effects away!
Value
$233.00
Discount
40%
You Save
$93.00
Includes
SKU :
CA42902
Availability :
In Stock
Currency :
Prices are in Canadian Dollars (CAD).
Shipping :
Usually ships within 24hrs.
Delivery within 3 to 5 business days.
1 bag Ultimate Body Applicator™ (4 Applications)
1 box of Cleanse (4 x 118 ml)
1 bottle Formula FF (60 comprimés)
What is the Ultimate Body Applicator?
The Ultimate Body Applicator is a non-woven cloth wrap that is infused with a powerful, botanically based cream formula to deliver tightening, toning, and firming ! The botanical ingredients help to deeply hydrate and nourish the skin while redefining the appearance of your body's contours.
How do I use the Ultimate Body Applicator?
The Ultimate Body Applicator comes in a versatile shape that can be applied wherever you choose, such as the stomach, sides, back, upper arms, thighs, or lower legs.
To use the Ultimate Body Applicator, simply open an individual Ultimate Body Applicator pouch (four included in each bag of Ultimate Body Applicators), remove the Ultimate Body Applicator cream-infused cloth wrap, and unfold it. Place the cream-infused side of the wrap against your skin on the area of your body you target.
Secure the Ultimate Body Applicator in place with formfitting clothing, plastic wrap, or, for best results, use Fab Wrap™! You can apply the Fab Wrap by wrapping it around the Applicator you've applied. The Fab Wrap will cling to itself to keep that crazy wrap thing snuggly in place! Leave the Applicator on for 45 minutes, then remove and discard. Rub any remaining cream formula into the skin. The formula gives you progressive effects with continued use.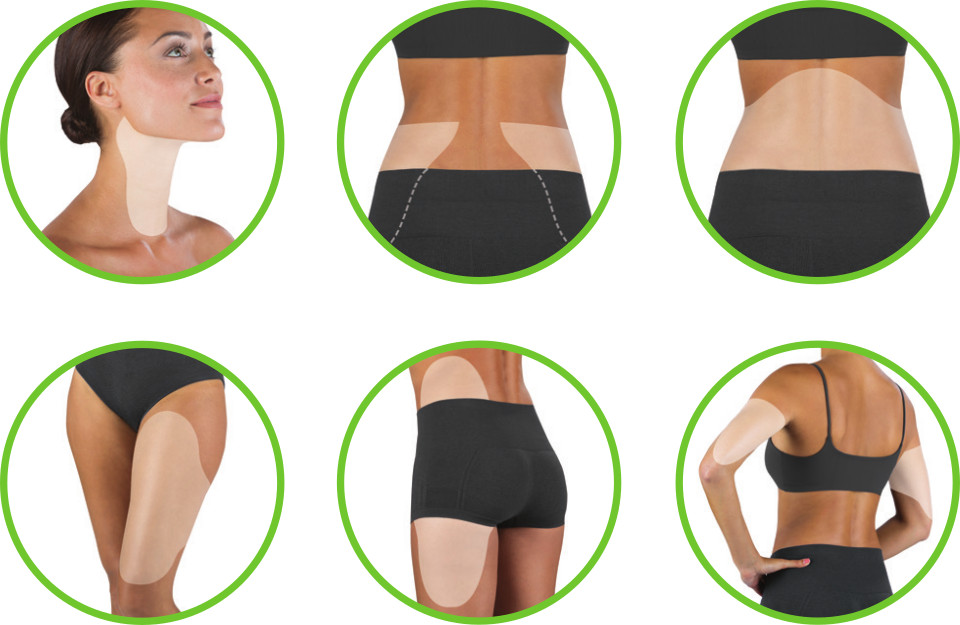 What is It Works! Cleanse?
It Works! Cleanse is a gentle two-day herbal cleanse that helps your body reset and rebalance itself so you can feel and look your best! Formulated to work with your body to help remove toxins while delivering essential nutrients and vitamins. It Works! Cleanse provides a powerful cleanse without the harsh effects other cleanses can cause.
How does It Works! Cleanse work?
Formulated with two blends (Herbal Cleanse Blend and Nutritional Cleanse Blend), It Works! Cleanse works with your body's natural biological functions to provide a deep and powerful but gentle cleanse for your system.
How does Formula FF Work?
Formula FF active ingredient, NeOpuntia®, is derived from the prickly pear cactus, and it is the most powerful, kosher, and vegetarian fat-binding ingredient on the market today. Its natural fibers have lipopholic properties, binding to the fat from the foods in your stomach. As a result, some of the fat from the foods is not absorbed by your body, but rather excreted from your system naturally.
Formula FF also contains phaseolamin, a white kidney bean extract that acts as a carb inhibitor. The white kidney bean extract paralyzes the enzyme in your stomach that turns the starch from carbs into sugar during the digestive process. This prevents the body from absorbing some of those carbohydrates, and they are excreted naturally.